Interpretive Center Docent
Interpretive Center Docent
Thank you for your interest in volunteering as a docent at our Elfin Forest Interpretive Center Honoring Susan J. Varty. Serving as a docent can be a fun and rewarding experience.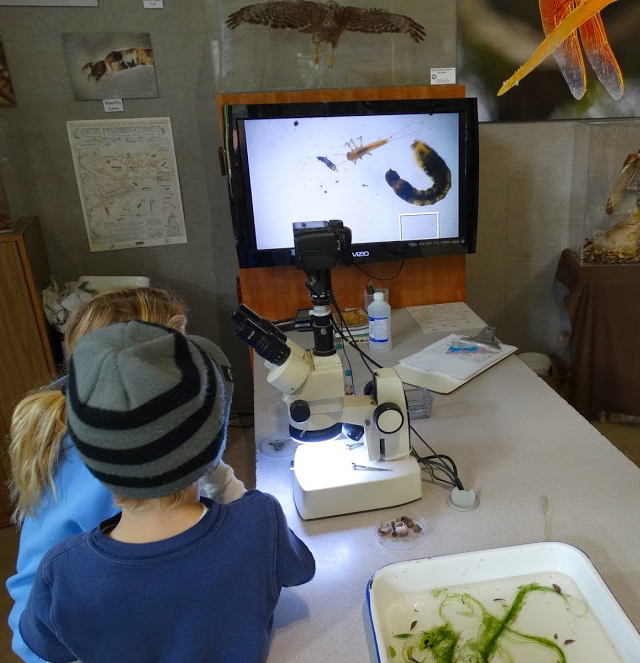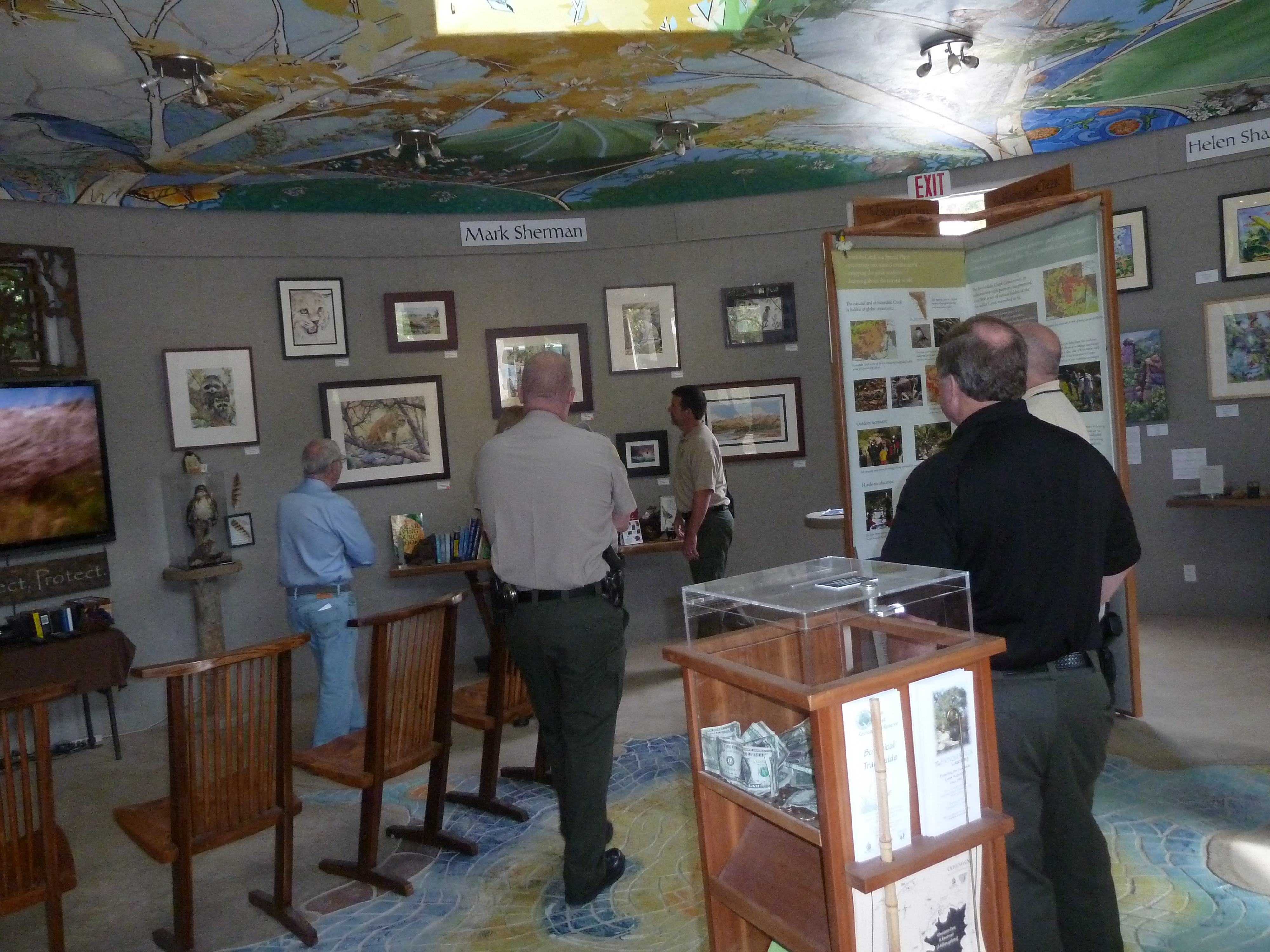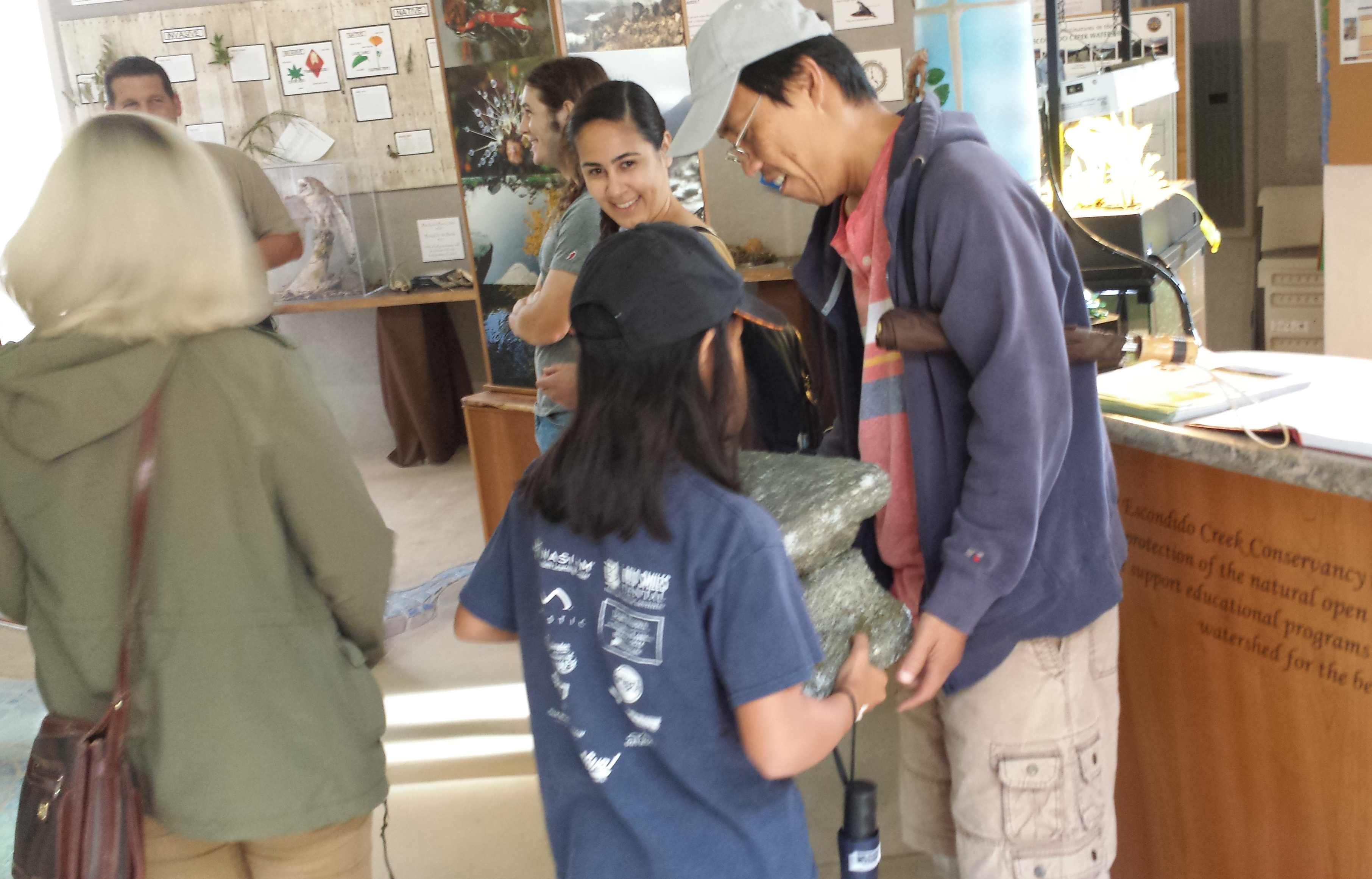 Education:
Successfully complete the free docent orientation; attend regularly scheduled in-service meetings; high school diploma or equivalent.
Qualifications:
Ability to work effectively and cooperatively with docents, park rangers, the Escondido Creek Conservancy staff, and a diverse public; ability to work independently; ability to operate a telephone and camera; ability to effectively utilize a personal computer and peripherals; general knowledge of local flora and fauna; ability to write clear and concise notes.
Time Requirements:
Successful completion of the free docent orientation; volunteer three hours per month for a minimum of six months; attend docent in-service meetings and workshops.
Other Requirements:
Must be at least 18 years of age; possess a valid California Driver's License; able to provide proof of medical insurance and proof of automobile insurance.
Physical Requirements:
Ability to tolerate periods of sitting and exposure to outdoor elements; may on an infrequent basis assist with lifting up to 20 pounds; good hearing, eyesight, and speech capabilities; good verbal and written communication skills; ability to work in all types of weather.
Environmental Conditions:
Work is primarily performed indoors in an enclosed office setting with lighting and ventilation; subject to noisy conditions, odors, contact with animals, insects, and vegetation; exposure to a computer screen.
Appropriate personal safety equipment is provided.
Activities and Responsibilities:
Familiarize public with the Reserve so they leave the Interpretive Center feeling informed and comfortable exploring.
Offer general information about the Reserve, Olivenhain Municipal Water District, Escondido Creek Conservancy, and the Center.
Serve as an informal good will ambassador for the Reserve, Olivenhain Municipal Water District, and Escondido Creek Conservancy.
Stay informed about Reserve services, schedule, and activities.
Assist with special projects.
Attend docent meetings and workshops.
Ensure displays and artifacts within the Center are not vandalized or stolen.
General cleaning and housekeeping.
To Apply:
If you are interested in volunteering as a docent,
please complete a Volunteer Application.
To find out more about volunteer opportunities, call 760-632-4212.
Reports to:
Elfin Forest Recreational Reserve Supervisor